Canon Photo Printers, Printers, Digital Cameras & Lenses, Camera Accessories, Accessories & Office
Canon SELPHY CP1200 + 54 free prints

---
Lab quality wireless photo printing from smart devices at a cost effective way with premium quality prints that last a 100 years.
Dye Sublimation
Resolution: 300 x 300 dpi
Borderless 4 x 6″ Photo in 47 Seconds
Wi-Fi & Mobile Device Connectivity
100-Year Archival Prints
AirPrint & Canon PRINT Capable
2.7″ Tilting LCD Display
SD Card Slot and USB Port
Photo Optimization Options
Click here for more information
€120.00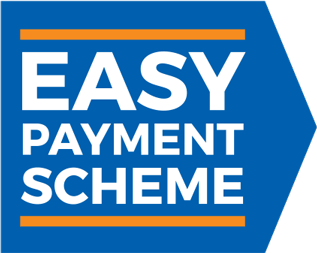 Easy Payment Scheme Options:
add on item 12 monthly payments of €11.80 or
add on item 24 monthly payments of €6.10
Canon SELPHY CP1200 Black
+ Free online photography course*
The Black Canon SELPHY CP1200 Wireless Compact Photo Printer offers high quality wireless printing of up to 4 x 6″ in a convenient, compact form factor. The Canon SELPHY CP1200 utilizes a dye sublimation process to produce images, resulting in water-resistant archival prints rated for up to 100 years.
This printer is capable of 802.11b/g/n Wi-Fi connectivity for printing from a computer or mobile device. It can use direct printing options such as Apple's AirPrint, PictBridge, Canon PRINT, and Canon's SELPHY App to send images from your devices, as well as an Access Point mode that allows you to connect your device without needing an external network. Also, there is a USB port and memory card slot for using flash drives and SD cards.
For general operation, the Canon SELPHY CP1200 features a 2.7″ tilting LCD display so that you can see photos and options. Also, it has photo editing and optimization settings such as red-eye correction and Portrait Image Optimize that allow you to create even better prints.
 Specifications
Instant wireless printing
Easy printing from Apple devices
Simple connection with smart devices
Select from glossy or semi-gloss finish
Long-lasting Canon quality
Credit card size stickers
Creative mini-sticker printing
Advanced size options for ID Photos
Print only the best part of your image
Large, easy-to-view tilt-up LCD
Convenient printing from USB stick
PRINTING SYSTEM
Method
Dye-sublimation thermal transfer printing system
Maximum Resolution
300 x 300 dpi
Colours
3 colour inks with protective over coating,
256 levels per colour (24 bit colour depth)
MEDIA & CARTRIDGE
Postcard Size
148 x 100 mm – KP-36IP, KP-108IN, RP-108, RP-1080V
Credit Card Size
86 x 54 mm – [KC-36IP]¹
Credit Card Size Stickers
86 x 54 mm – [KC-18IF]¹
Square Stickers
52 x 52 mm – [KC-18IS]¹
Mini Stickers
22.0 x 17.3 mm (x8 stickers on one sheet) – [KC-18IL]¹
Ink Cartridge
Included with media
Image Longevity
100 Years Print¹
MEDIA INPUT
Sheet Feeder
Auto feed from paper cassette
PRINT SPEEDS
Postcard Size
approx. 47 sec¹
Credit Card Size
approx. 27 sec¹
Credit Card Size Stickers
approx. 27 sec¹
Mini Stickers
approx. 27 sec¹
PRINTING
Print Modes
Select & Print (Selection of individual images and number of copies for batch printing), All image print (Selection of all images and number of copies for batch printing), DPOF Image Print, Reprinting, ID Photo Print (Standard / Custom / Dual), ID Photo Priority, Keep Print Settings, Auto Power Down
Print Settings
Print finish:
Glossy, Semi-Gloss (Pattern 1 / Pattern 2 / Pattern 3)
Image layout:
Borders (Bordered / Borderless), Page Layout (1 / 2 / 4 / 8 images per page, 2 images per page fixed size (Background (White / Black) / Center), Index, Shuffle (8 / 20 images per page / Orientation (Landscape / Portrait) / Background (White / Black))
Image manipulation:
Image Optimize, Brightness (7 levels, from -3 to +3), Colour Adjustment (7 levels (C-R) x 7 levels (Y – B)), Smooth Skin, My Colors (Vivid / Neutral / Positive Film / Sepia / B/W / Off), Red-eye Correction, Date (Prominent / Subtle / Off), Date Format, File Number (Prominent / Subtle / Off), Cropping
PRINT METHOD
Direct Printing From a Camera to the Canon SELPHY CP1200
PictBridge compliant (USB and Wireless LAN)
Direct From a Memory Card
Supported card types: SD, SDHC, SDXC
USB Flash Memory¹
Supported via Adapter²: miniSD, miniSDHC, microSD, microSDHC, microSDXC
Direct From a Camera Phone
Compatible with smartphones, tablets and portable devices via Wi-Fi (Direct or Infrastructure connection)¹²:
iOS devices – using Canon PRINT Inkjet/SELPHY app & Apple AirPrint
Android devices- using Canon PRINT Inkjet/SELPHY app & direct printing via Canon PRINT Service plugin
Windows RT devices – using Canon Easy PhotoPrint app
Kindle Fire OS devices – Direct printing via Canon Print Plugin
Print From a Computer
Yes, requires standard USB cable or compatible Wi-Fi connection.
INTERFACE
Camera
USB type A port on printer, Wi-Fi (PictBridge via WLAN – DPS over IP compatible)
Computer
USB mini-B port on printer, Wi-Fi (IEEE802.11 b/g)
LCD Monitor
6.8 cm (2.7″) Colour TFT viewer with multi-language user interface and tilt mechanism
(Languages: English, German, French, Italian, Spanish, Russian, Simplified Chinese, Korean, Thai, Hindi, Vietnamese, Malaysian, Japanese, Portuguese, Turkish, Arabic)
Canon SELPHY CP1200 SUPPORTED OPERATING SYSTEM
PC
USB connection: Windows 8.1 / 8 / 7 SP1
Wi-Fi connection: Windows 8.1 / 8 / 7 SP1
Macintosh
Compatible with Apple OS via AirPrint¹
SOFTWARE of Canon SELPHY CP1200
Drivers
Windows
POWER SOURCE
AC Power Supply
Yes, supplied
Battery Pack
Yes, optional NB-CP2LH (Approx. 54 Postcard size prints per full charge)
Power Consumption
Approx. 4W (standby), approx. 60W (printing)
ACCESSORIES with Canon SELPHY CP1200
Case
Print on-the-go Bag DCC-CP3
CP Printer Carrying Case DCC-CP2
Paper Cassette
Card Size Paper Cassette PCC-CP400
Power Supply & Battery Chargers
AC Adapter CA-CP200B
PHYSICAL SPECIFICATIONS
Operating Environment
5 – 40 °C, 20 – 80% humidity
Dimensions
180.6 x 135.9 x 63.3 mm (printer only without protrusions)
Weight
860 g (Excluding Ink Cartridge and Paper Cassette)
Disclaimers
All data is based on Canon's standard testing methods.
Subject to change without notice.
Footnotes
Credit Card Size – ¹ Requires optional paper cassette PCC-CP400
Credit Card Size Stickers – ¹ Requires optional paper cassette PCC-CP400
Square Stickers – ¹ Requires optional paper cassette PCC-CP400
Mini Stickers – ¹ Requires optional paper cassette PCC-CP400
Image Longevity – ¹ To test the image permanence of prints that are stored in an album, we use an accelerated testing method similar to how the image permanence of silver-halide photo papers are measured when stored in dark places. Print samples are printed with the optical density of 1.0 (each Bk, C, M,Y). The samples are kept in a certain environment of high temperature and 50% humidity. The rate of the decrease in the optical density and rate of yellow discoloration are recorded. The recorded results are then converted to the length of time when print image is kept in an environment of 23℃/ 50% humidity. 'The point where monochromatic/ reflective optical density shows loss of 30% (starting density of 1.0).
Postcard Size – ¹ Print speed can vary dependent on data size, print method, print finish setting, memory card type and capacity. Print speed is measured from start of printing excluding paper handling
Credit Card Size – ¹ Print speed can vary dependent on data size, print method, print finish setting, memory card type and capacity. Print speed is measured from start of printing excluding paper handling
Credit Card Size Stickers – ¹ Print speed can vary dependent on data size, print method, print finish setting, memory card type and capacity. Print speed is measured from start of printing excluding paper handling
Mini Stickers – ¹ Print speed can vary dependent on data size, print method, print finish setting, memory card type and capacity. Print speed is measured from start of printing excluding paper handling
Direct From a Memory Card – ¹ Irregularly sized images, or images that have been edited on a computer may not display or print. USB Devices that are not identified as "Removable media" (such as external hard drives) or do not use the FAT or exFAT file system or have GUID partition tables created on a Macintosh computer are not supported.
² Requires adapter (sold separately)
Direct From a Camera Phone – ¹ Compatibility of Canon applications varies depending on your smart device model and operating system. For latest compatibility please refer to the app store on your smart device.
² For more compatibility information about Apple AirPrint on your Apple computer/ smart device, please refer to https://support.apple.com/en-gb/HT201311
Macintosh – ¹ For more compatibility information about Apple AirPrint on your Apple computer/ smart device, please refer to https://support.apple.com/en-gb/HT201311
Technical Specifications
| | |
| --- | --- |
| Display | 2.7" Tilting |
| SD card slot | Yes |
| WIFI | Yes |
| Air Print | Yes |
| USB Slot | Yes |
| USB Conectivity | Yes |
| Canon Print | Yes |
| Print Size | 4x6 |