FeiyuTech SPG2 Gimbal Stabilizer
Three-axis follow mode simulates space status, enables you to enjoy the beauty of images shot in zero gravity
SPG2 super-torque motor combines with intelligent anti-shake algorithm, even in the extreme environment like sky and earth are spinning round, the three axes can accurately follow the intricate angle to make breathtaking creations with special effects.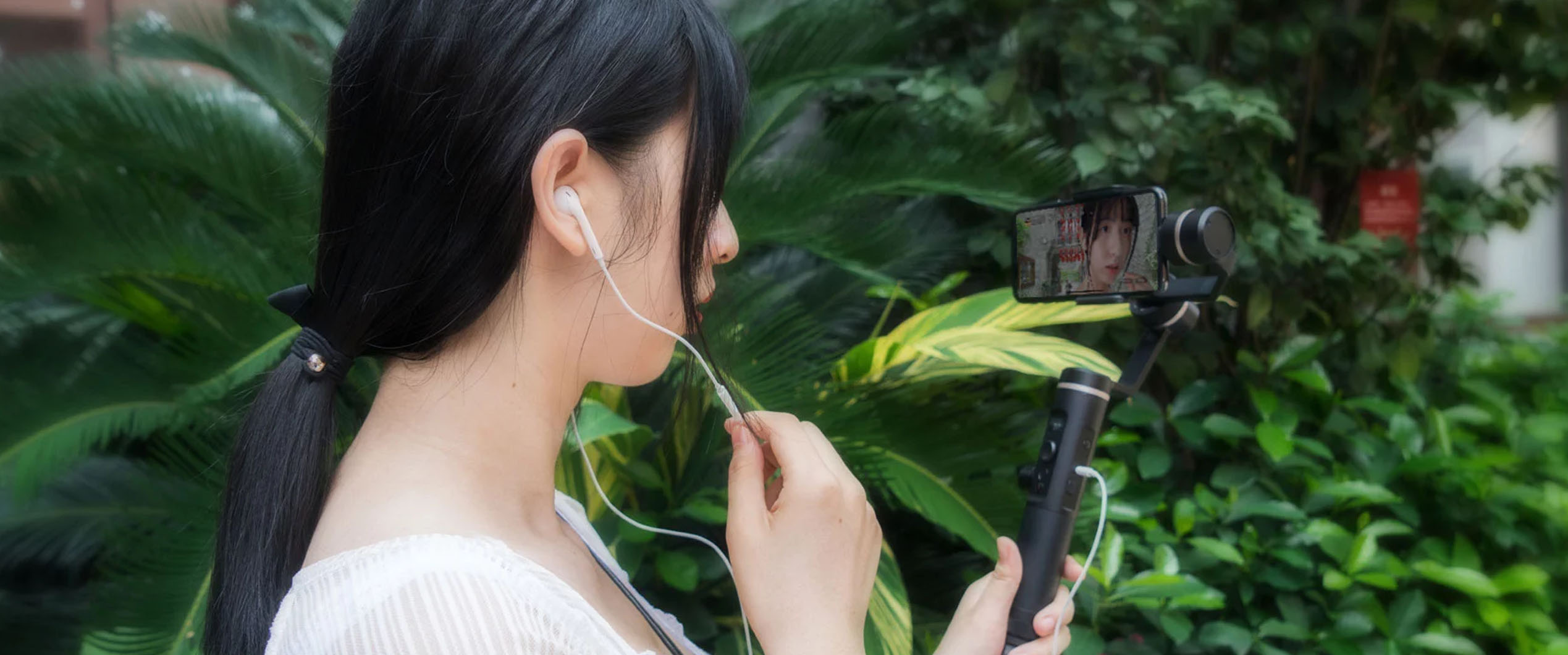 Bluetooth dual-mode enables the mobile phone audio interface to get better voice
Data and audio Bluetooth dual channel connection not only provides data channels for gimbal and mobile phone, but also provides audio expansion interface for external audio receiving equipment.
Remarks: 1: Audio jack on the handle part of SPG2 only supports American standard mic. If you have National standard mic, Please find 3.5mm Audio Jack CTIA to OMTP adapter to fit for SPG2.
2:The mic should be compatible with smartphone, if you have mic for camera, please find the adapter. If more info.needed, please check user manual.
With the creative trigger button, you can follow your inclinations to do any creations in "shadow hunting" mode
After "shadow hunting" mode is activated, SPG 2 will enter fast lock and reset status, thus, it can sharply respond to any rotations of each degree, quickly capture the wonderful moment, and achieves the effect of "obtaining from wherever you turn towards"
Easily switch between horizontal and vertical shooting mode
better Tik Tok/Live Show/ Vlog playing experience.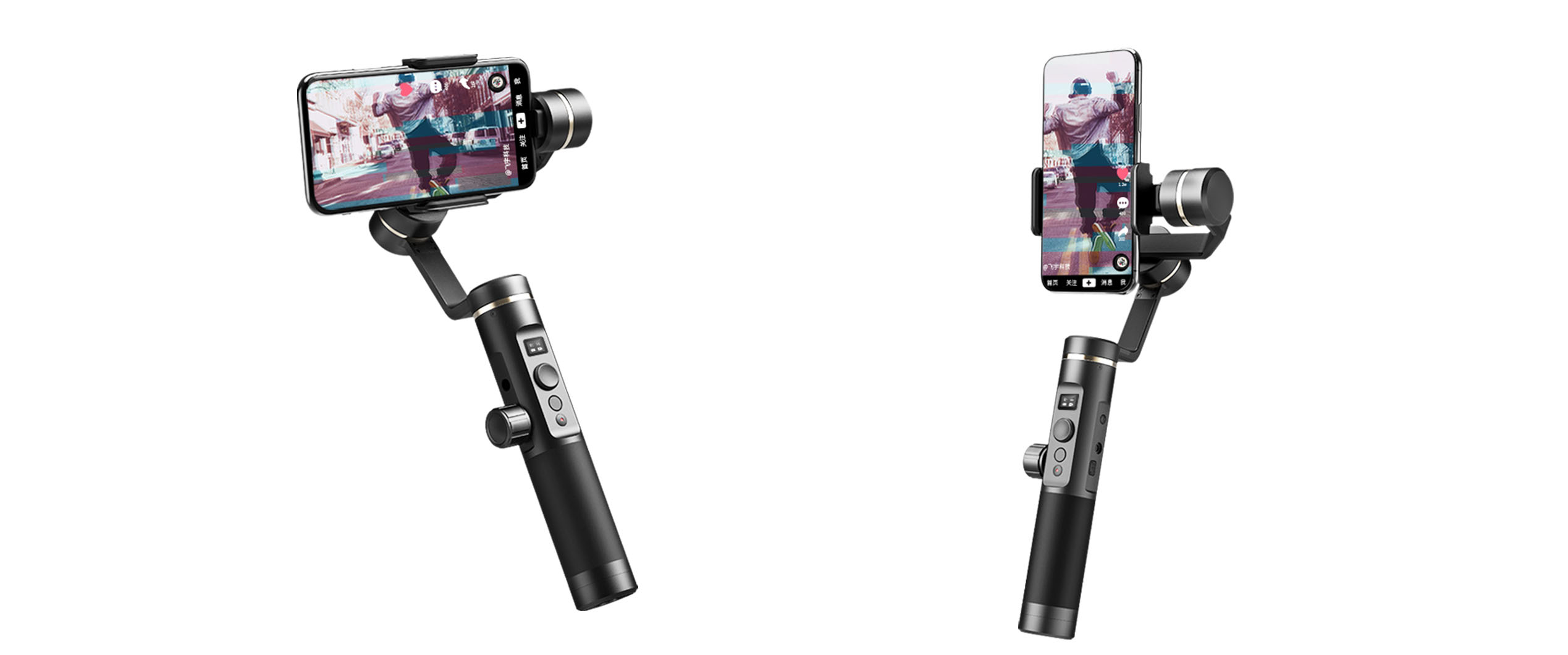 Unique multifunctional "magic ring" brings unlimited creation possibilities
By connecting Vicool App, you can use "magic ring" to manually control the following focus and zooming of the phone, and precisely adjust the rotation of pan, roll and tilt motors.
Splash-proof design
With the splash-proof design, it achieves splash-proof and dust-proof performance. You will have no worry to create your video programs on a rainy day.
Anti-shake "core" algorithm Super motor supplies powerful driving force
With new iterative W5 anti-shake algorithm combining, high-precision brushless motor, low power consumption, large torque, the ultra-high load capacity for mobile phone with stronger anti-shake stability, and the 1/4-inch threaded port, SPG 2 enables more accessory expansion to meet the needs of gimbal modification enthusiasts.
OLED display shows the device status clearly in one screen
Low power consumption OLED display screen can display the parameters, current operating mode, battery power level, Bluetooth connectivity, and other status of the gimbal and camera.
Two-way power supply, 14 hours of battery life
The gimbal with output interface for mobile phone power charging, and supports to be charged by power bank in used. Large capacity battery working with low-consumption motor provides battery life as long as 14 hours.