High humidity affects your life, it can also lead to bacterial colonies growing on moist walls and floors of your home. This is because airborne microbes are responsible for the appearance of respiratory infections and allergies, especially in vulnerable groups such as children and the elderly.
Also, increased moisture is responsible for the formation of mold in the bathroom, the ceiling and generally the walls, the unpleasant odors and damaged wooden floors and furniture (mold in clothes & wardrobe etc.).
The Daisy Dehumidifier features a new stylish design, electronic humidity control, on / off timer, 3 speeds, Auto Restart and a host of other features. It is extremely silent, has wheels for extra ease of transport,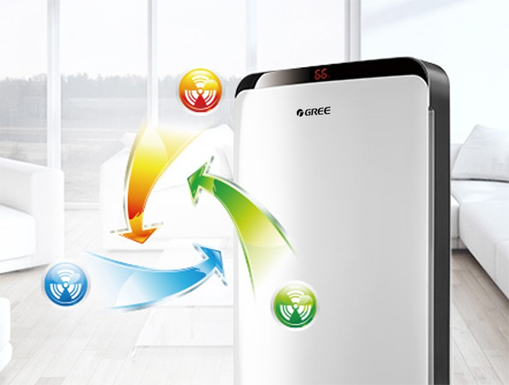 Ionizer
An air ionizer (or negative ion generator) is a device that uses high voltage to ionize (electrically charge) air molecules. Negative ions, or anions, are particles with one or more extra electron, conferring a net negative charge to the particle. Cations are positive ions missing one or more electrons, resulting in a net positive charge.
Continuous Drain
The Advantage of the continuous drain is that if you want to switch the dehumidifier for longer hours, then you can connect the pipe so that you don't have to worry about removing the water tank frequently.
Filter Cleaning Prompt
The filter cleaning prompt indicates when the filters need to be cleaned or changed.
Fast Drying
Dehumidifier with clothes drying function, put the clothes and dehumidifier in a closed indoor space when using drying function. The air outlet of dehumidifier shall face the clothes; better drying effect can be reached after starting drying model.
Low Noise
With the Low Noise Function you will be more comfortable with less noise in the room.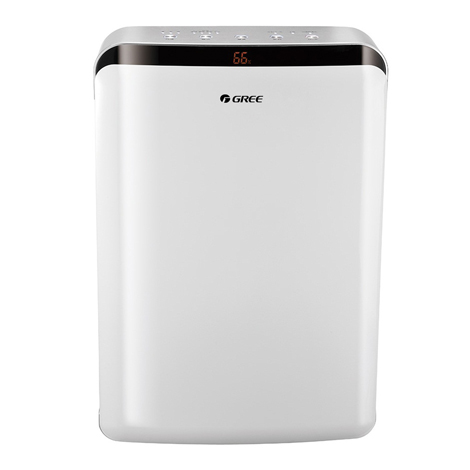 Humidity Display
The humidity Display indicates the humidity percentage in the room.