Nintendo Switch Neon
Freedom to have fun. Wherever. Whenever.
Nintendo Switch Neon is designed to go wherever you do, transforming from home console to portable system in a snap. So you get more time to play the games you love, however you like.
Get lost in an epic adventure or put the pedal to the metal. Nintendo Switch Neon can handle it all.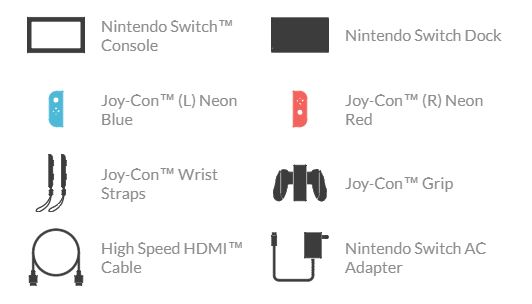 Nintendo Switch Neon is a breakthrough home video game console. It not only connects to a TV at home, but it also instantly transforms into an on-the-go handheld using its 6.2-inch screen. For the first time, players can enjoy a full home-console experience anytime, anywhere.
switch up your gameplay by removing your Joy-Con controllers from either side of the Nintendo Switch console. Play with a Joy-Con controller in each hand or invite a friend over and each take one controller.
Add a whole new level to gaming with HD rumble, Joy-Con controller's haptic feedback. So realistic that you can shake your controller and it will feel like there's ice cubes moving around inside a glass!