Enjoy Music, Listen through Sudio Klar.
Let's be real: who hasn't wanted to press mute on the world? Well, Sudio Klar lets you do just that. Our wireless over-ear model has active noise cancelling capabilities to get you totally immersed in the music. Babies crying? Horns honking? The thunderous snoring of your partner? With the touch of a button, say goodbye to all of them – just like magic.
The timeless elegant design is suitable for every day of the week, regardless if you are listening to music on your way to a black tie event or enjoying a sunny day in shorts and a polo. The Sudio sound piece will be your elegant companion.
A product should be intuit and ready to use at all time. While machines have come a long way, humans still conquer machines. The human eye cannot be fooled and Sudio has chosen to stay with handmade details for the most part of the production process. Call us old-fashioned, we call it craftsmanship.
Long battery life!
Enjoy your favourite music for longer with the greatness of a 30 hour battery life! Giving you far more freedom to move and be where you need without the worry of missing your favourite soundtracks and songs! No more sitting and waiting to only pop to the shop down the road when you have a whole day to enjoy your best sounds.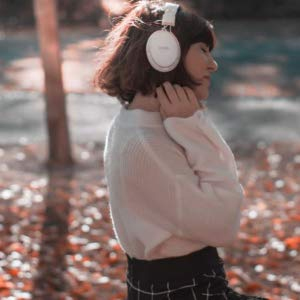 Freedom
With no longer having to worry about wires you give yourself far more freedom to move about where you want or even just dance your heart out! Imagine never having to deal with tangled annoying wires ever again, saving you time and stress making your listening time longer and more satisfying. Doesn't that sound perfect?
Block out the world!
As you've probably already read Sudio's Klar headphones have the capability of blocking out those horrendous, annoying noises that can ruin anyone's happy or peaceful mood when trying to listen to what you want.