Experience Wifi Like Never Before
Deco M4 uses TP-Link Mesh technology to cover your entire home in powerful Wi-Fi. Multiple units seamlessly work together to create a home network like nothing you've ever experienced.

Wi-Fi Dead-Zone Killer
Deco M4 is the simplest way to guarantee a strong Wi-Fi signal in every corner of your home up to 2,800 square feet (2-pack, EU version). Wireless connections and optional Ethernet backhaul work together to link Deco units, providing even faster network speeds and truly seamless coverage.
Want more coverage? Simply add another Deco.

Seamless Roaming with One Wi-Fi Name
TP-Link Mesh means Deco units work together to form one unified network. Your phone or tablet automatically connects to the fastest Deco as you move through your home, creating a truly seamless Wi-Fi experience.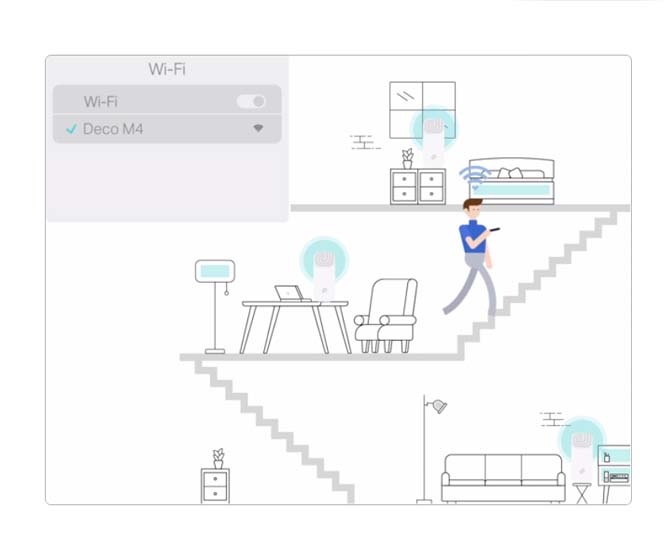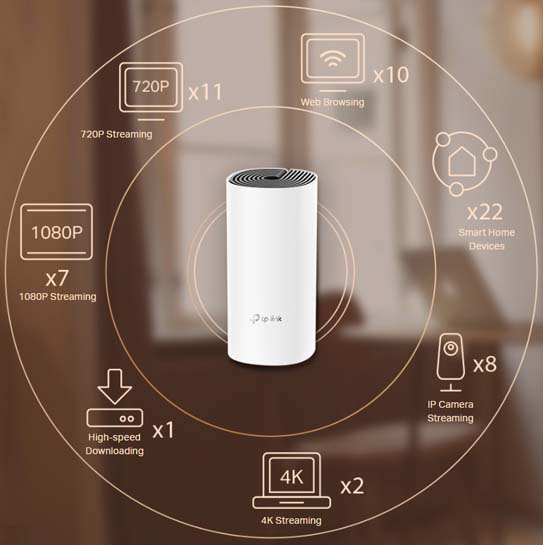 No More Buffering
Network speeds three times faster than previous generation routers, thanks to 802.11ac wireless technology, make Deco capable of providing a lag-free connection to up to 100 devices.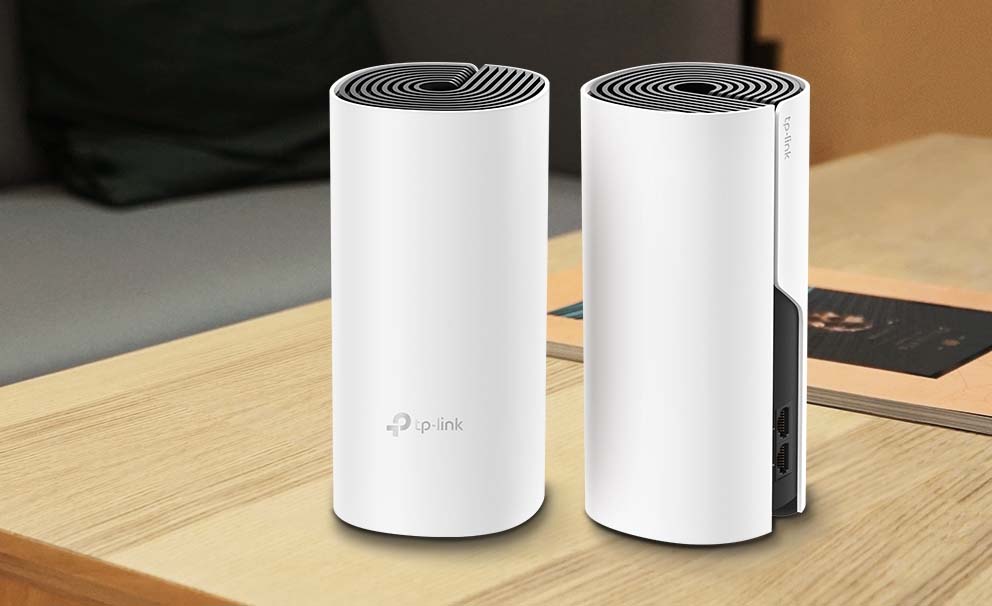 Multiple 3-in-1 Router, Access Point and Range Extender Modes
Flexible and multifunctional, the Deco M4 includes a variety of features allowing it to serve as a router, access point or range extender*. Just choose the mode for your actual network demands and experience the maximum wireless flexibility.

Router (Default)
Instantly generate a private wireless network.
Access Point
Create Wi-Fi access for any existing wired network.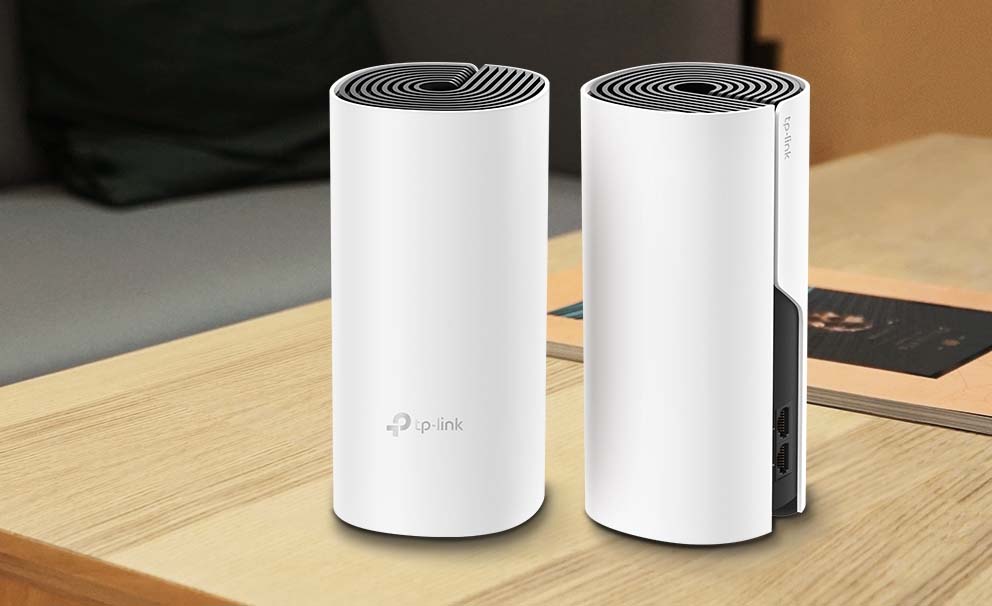 Robust Parental Controls
Simple, intuitive parental controls make it easy to keep your children safe while they're online.
User Profiles
Easily create a profile for each family member and set custom time limits and online time allowances.
Filter Levels
Keep your family safe online with one-touch security settings that block websites based on age-appropriateness.
Time Limits
Set limits on how much time each person in your family can spend online.
Insights
Check out which sites your children visit and how much time they spend on each to ensure your children are safe while they're having fun online.
Suspend Connectivity
Take a break from Wi-Fi for dinner and family game nights. Just tap a button to suspend internet access for everyone in your home.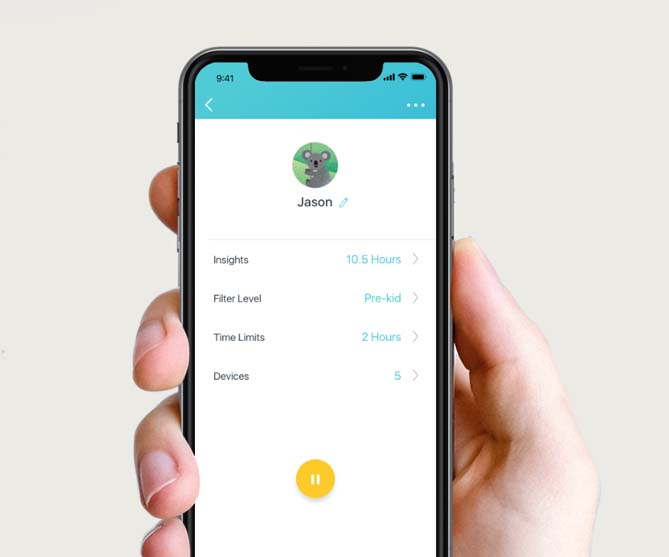 Deco Mobile Application
The Deco app provides the easiest way to set up, manage and monitor your Deco Whole Home Mesh Wi-Fi System through your iOS or Android devices.