Mesh Wi-Fi with Powerline
Deco P7 is a mesh router that supports powerline networking. Powerline and wireless connections work together to link Deco units, providing even faster network speeds and truly seamless coverage.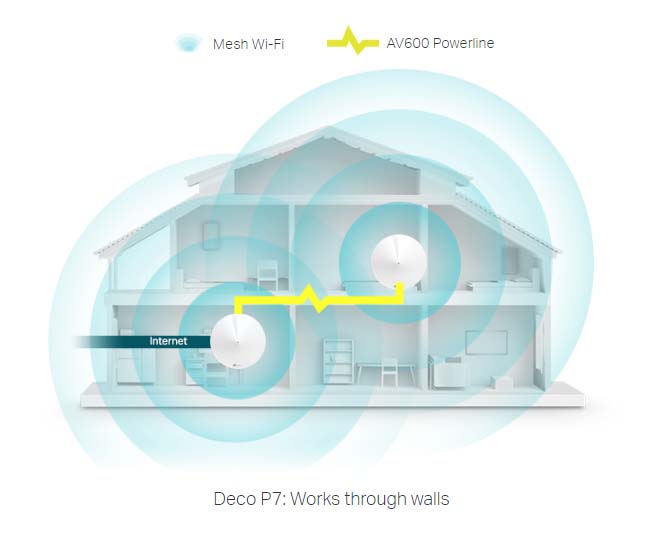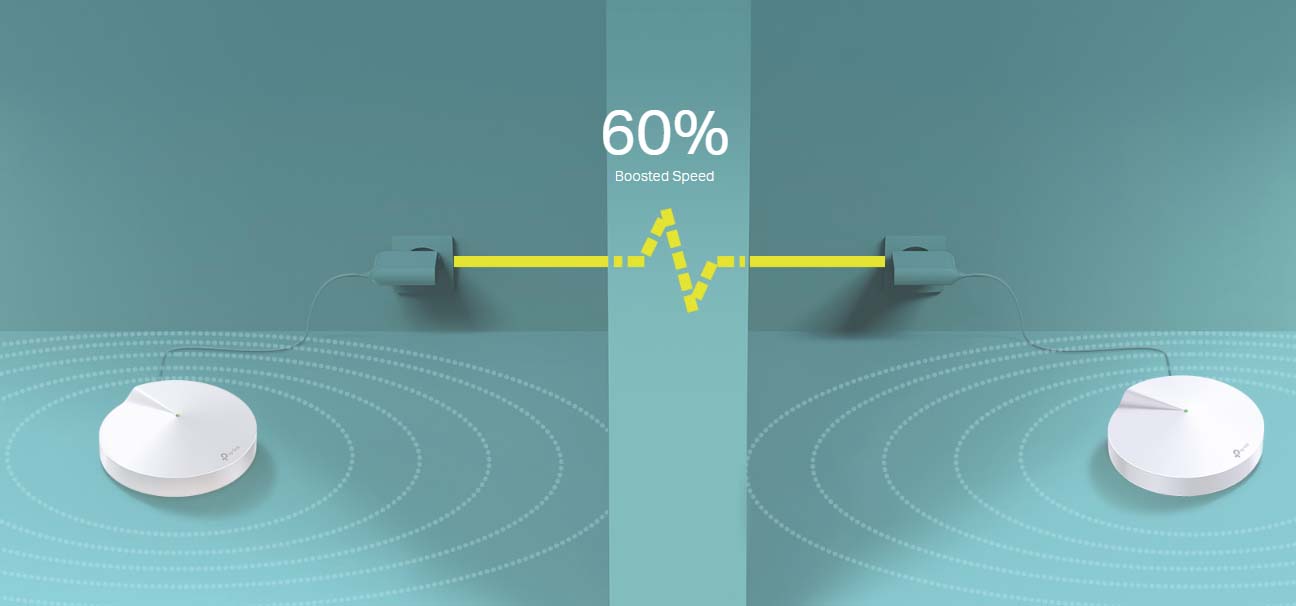 Boosted Speeds
Wi-Fi + Powerline Hybrid Bandwidth
Deco P7 combines dual-band Wi-Fi and powerline connections to transmit data between Deco units.
The network speed is improved by up to 60% compared with using Wi-Fi only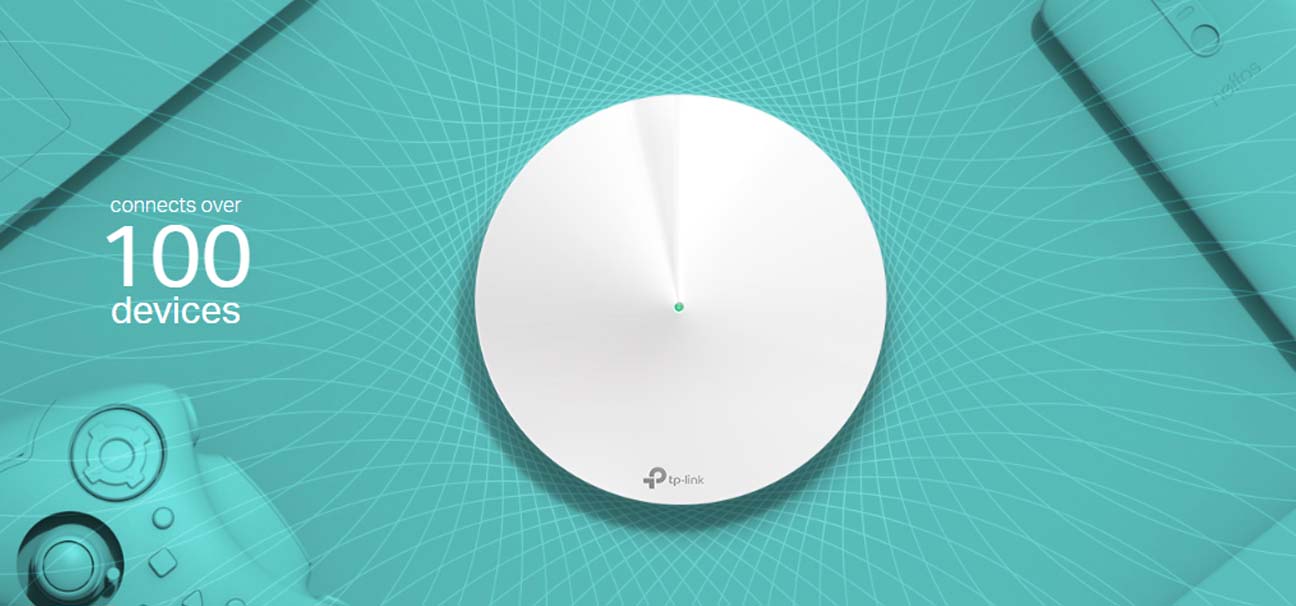 No More Buffering
Tired of endless loading? With an ever increasing number of bandwidth-hungry gadgets in our homes, you need a network that can rise to the challenge. With network speeds three times faster than the previous generation routers thanks to 802.11ac wireless technology, Deco can provide lag-free connections for over 100 devices.
Seamless Roaming
Decos work together to form one unified Wi-Fi network. Your phone or tablet will automatically connect to the Deco that provides the fastest speeds as you move through your home, creating a truly seamless online experience.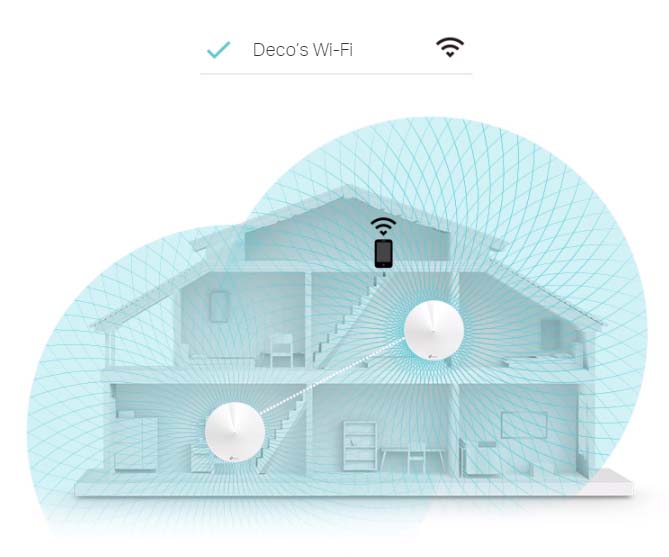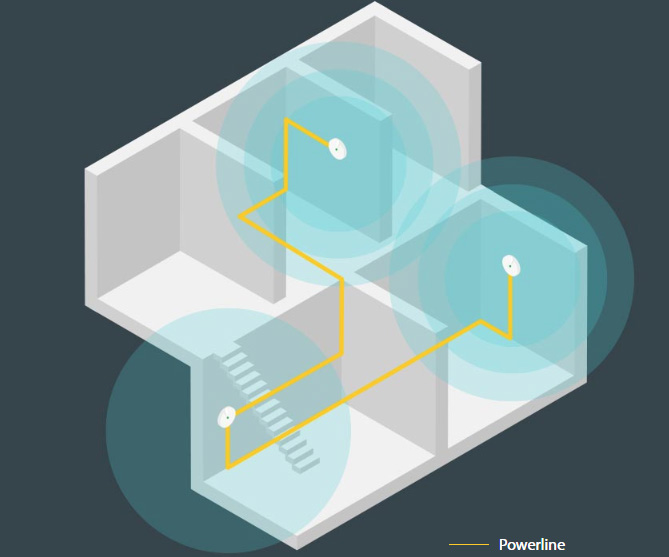 Wi-Fi + Powerline
Powerline connections utilize your home's electrical circuit to link Decos, bypassing even the thickest of walls and ceilings.
The combination of powerline and wireless connections achieves up to 60% faster network speeds compared with only wireless connection.
Deco Mobile Application
The Deco app provides the easiest way to set up, manage and monitor your Deco Whole Home Mesh Wi-Fi System through your iOS or Android devices.