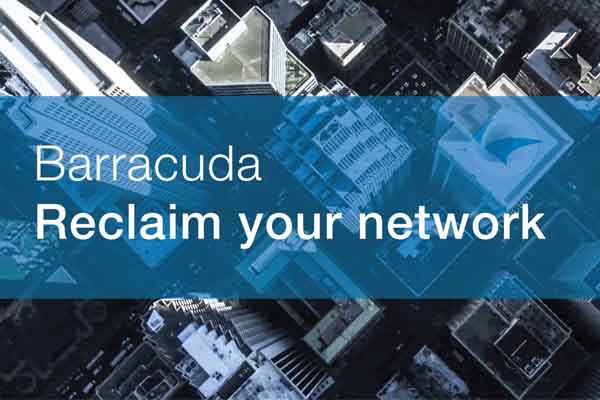 Barracuda
Barracuda Networks, Inc. offers industry-leading solutions designed to solve mainstream IT problems – efficiently and cost effectively – while maintaining a level of customer support and satisfaction second to none. Our products span three distinct markets, including: 1) content security, 2) networking and application delivery and 3) data storage, protection and disaster recovery.

Sonicwall
Providing more than just breach detection, SonicWall delivers automated real-time breach prevention that protects organizations from cyber threats including ransomware, IoT DDoS attacks and encrypted malware. Our next-generation cyber defence platform is built on a cloud-based multi-engine sandbox that captures malware to safely identify – and block – advanced threats. The SonicWall real-time breach prevention allows businesses to operate with less fear from cyber criminals.


Avira
Avira's premium security earns the industry's best scores for detection, usability, self-defence, repair, and low system impact, while extending its protection to another 100 million or so customers through OEM partnerships. New software launches include the Chromium-based, ultra-secure Scout browser (beta), iOS Vault, and Android Optimizer. Antivirus Security for Android gets upgraded with new AppLock and Privacy Advisor features. And not only does Avira add detection of potentially unwanted apps (PUAs) to its antivirus software, but as well takes some offenders to court for spreading PUA bundled with legitimate software – and wins!
Kaspersky
Kaspersky Lab is a global cybersecurity company celebrating its 20 year anniversary in 2017. Kaspersky Lab's deep threat intelligence and security expertise is constantly transforming into security solutions and services to protect businesses, critical infrastructure, governments and consumers around the globe. The company's comprehensive security portfolio includes leading endpoint protection and a number of specialized security solutions and services to fight sophisticated and evolving digital threats. Over 400 million users are protected by Kaspersky Lab technologies and we help 270,000 corporate clients protect what matters most to them.


Mikrotik
MikroTik now provides hardware and software for Internet connectivity in most of the countries around the world. Our experience in using industry standard PC hardware and complete routing systems allowed us in 1997 to create the RouterOS software system that provides extensive stability, controls, and flexibility for all kinds of data interfaces and routing. In 2002 we decided to make our own hardware, and the RouterBOARD brand was born