Experience Wifi Like Never Before
Deco M5 uses new technology to cover your entire home in powerful WiFi. With multiple units working together seamlessly, Deco M5 creates a home network like nothing you've ever experienced.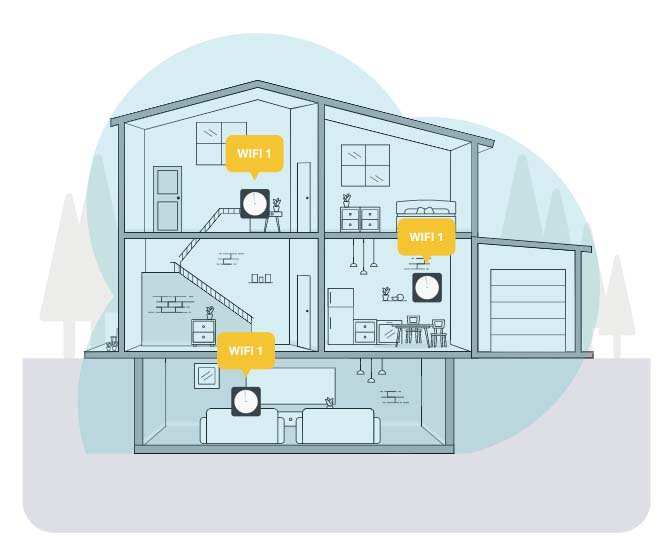 One Name One Password
All you need is one WiFi name and password for your entire Deco network. Walk around your home and stream music or video chat with friends as Deco automatically and intelligently keeps you connected.
Stronger Wifi. More Devices.
Deco provides better coverage and stronger signal than routers and range extenders. That's because each unit is a powerful router with a quad-core CPU and four antennas.
With multiple units working together seamlessly, a Deco system can connect more devices than a traditional router, supporting a mix of 100-plus smart home and WiFi devices.
Deco units deliver seamless coverage and connect your whole home.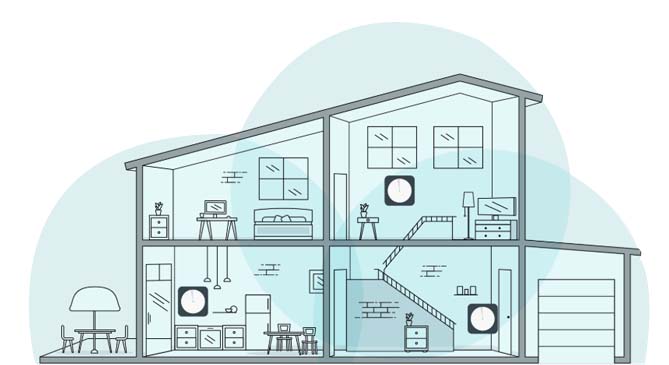 Experience Wifi Like Never Before
Deco M5 delivers WiFi up to 5,500 sq. ft. to cover homes of all sizes and shapes, from the corner bedroom to the backyard.

Experience Wifi Like Never Before
With Deco M5, you can walk from room to room with your smartphone or tablet and stay connected on a single Wi-Fi network.

High-Speed WiFi
Every Deco unit acts like a router to keep your Wi-Fi running fast, and a Deco M5 system can keep 100-plus devices connected at once.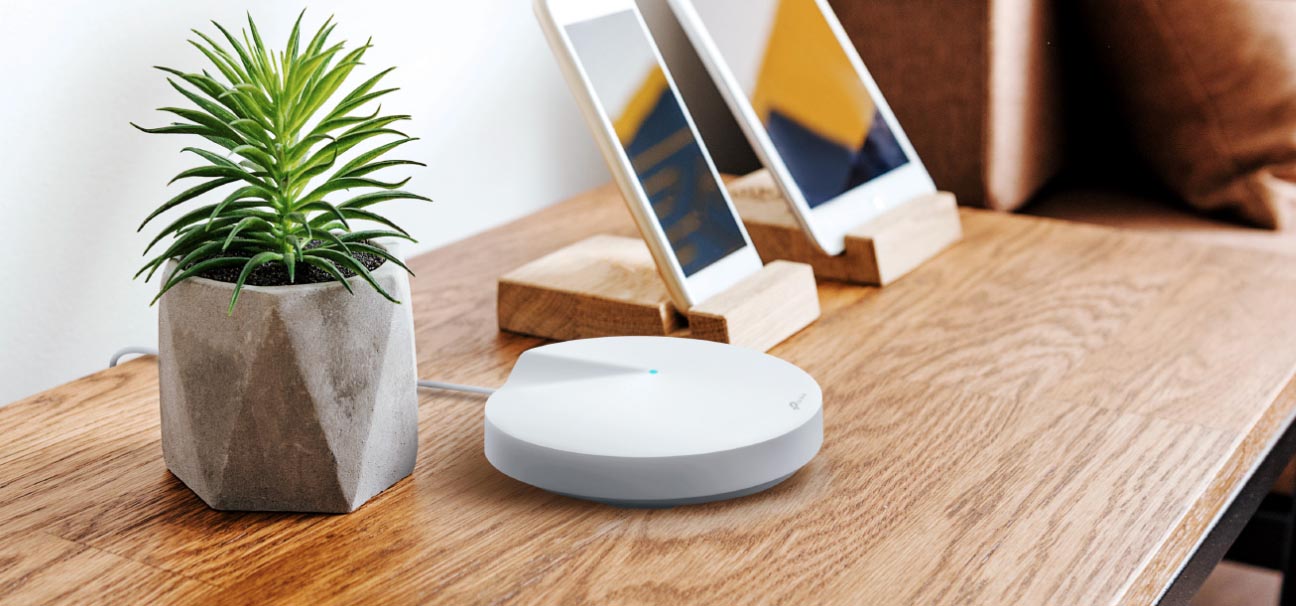 A More Secure Wifi System
Deco M5 protects your personal data and every connected device from online threats like viruses and malware. The system also makes it easy to customize WiFi access for guests and family.
Advanced WPA2 Security
Antivirus Powered by HomeCare
Robust Family WiFi Controls

Hands-Off WiFi
Deco M5 adjusts automatically to give you the best connections when you add devices or walk around the house.

App-Based Setup
Set up in minutes through the Deco app, and never fear—Deco M5 works with any modem or ISP.

Voice Control
When paired with Alexa, you can control Deco M5 with simple voice commands.

Easy Management
In just a few taps, monitor and manage your WiFi settings at home or away with the Deco app.